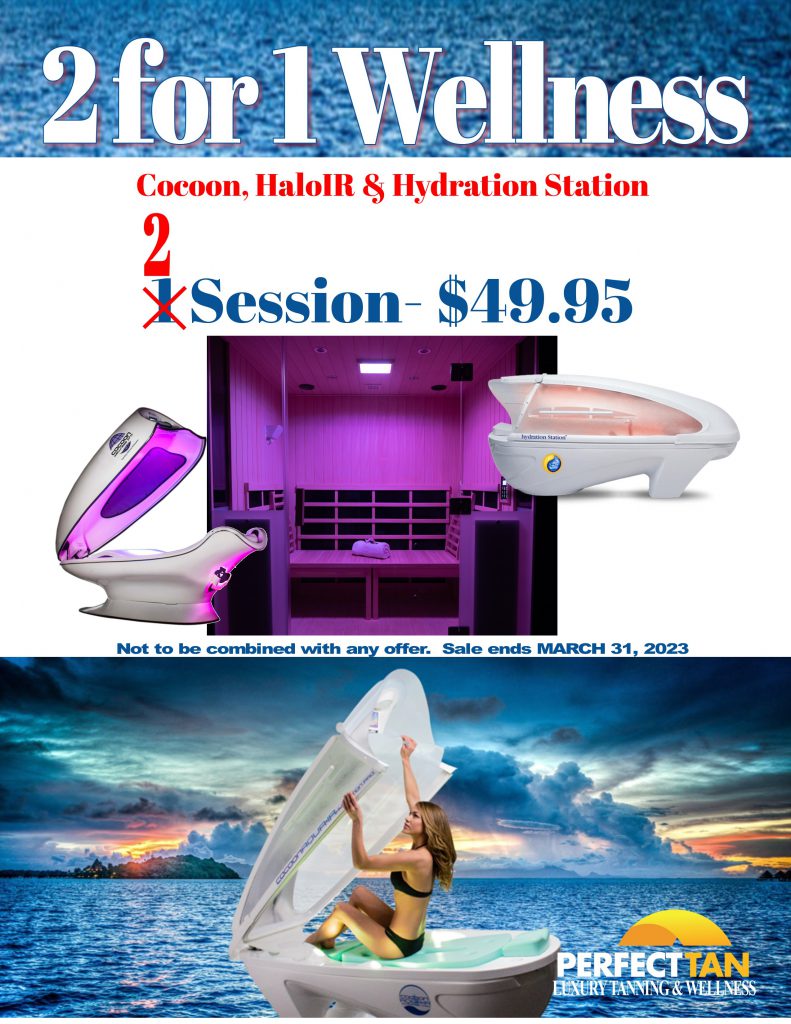 Everyone Loves BOGO!
Self Care for less.  Take advantage of this limited time offer and try our amazing wellness offerings.
Buy One Get One Free.  Mix and Match your two wellness sessions in:
The Cocoon Infrared Wellness Pod.
The Hydration Station Steam Therapy Pod.
The HaloIR Infrared Salt Therapy Sauna.
PLUS another Wellness Offer!  If you want to look and feel younger try our Beauty Angel Red Light Therapy.  Purchase 3 months of red light therapy and receive a BONUS month free.
Come see us today and start your journey to a better you.