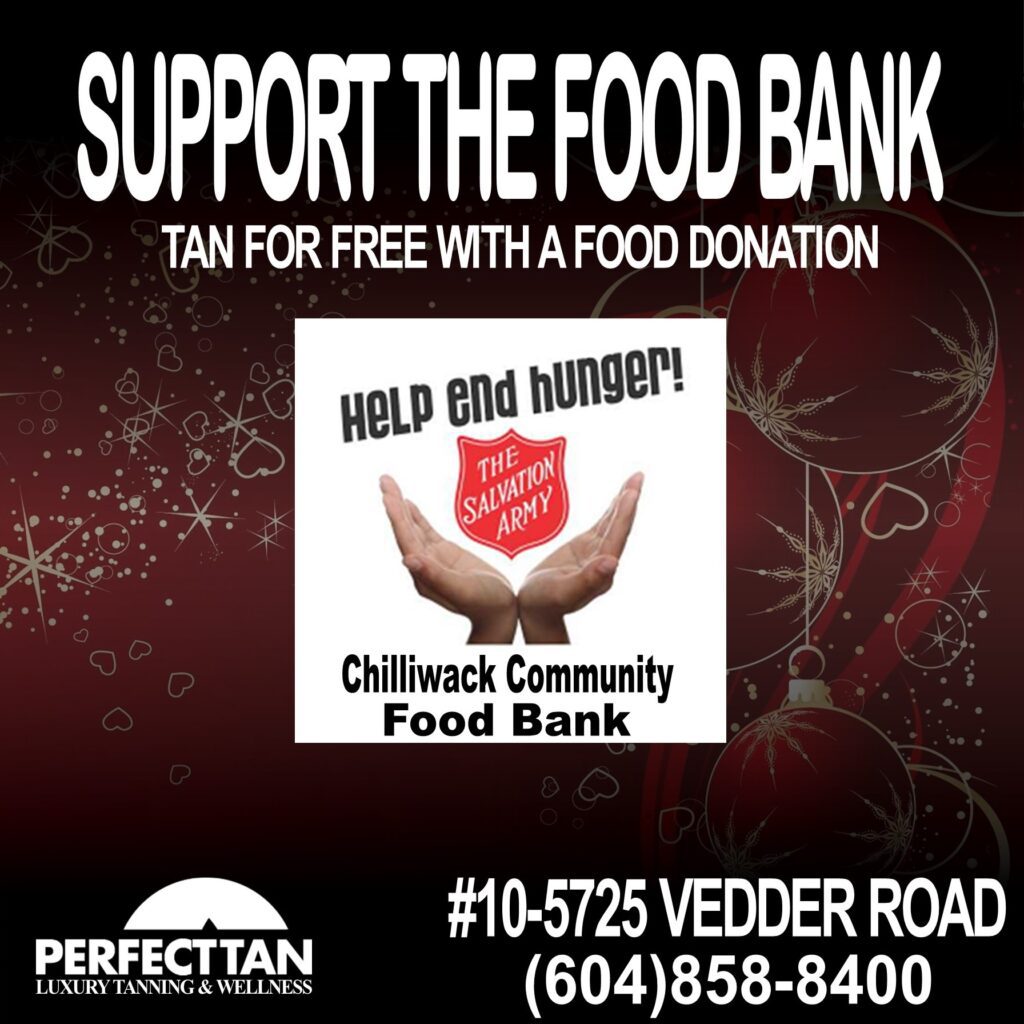 Saturday December 2nd & Sunday December 3rd.  Bring in a food donation and Tan for FREE.
*One free tan per guest this weekend with food donation.
Our BEST deals of the year on Points and Monthly packages!
Buy Any Points Package get a 2nd package of equal value for $1.00

Buy Any One Month package get a 2nd month of tanning for $1.00
It's our 26th Anniversary Tan for a Can supporting the Abbotsford Foodbank and our first Tan for a Can supporting the Chilliwack Salvation Army Foodbank.  So exciting!
All Tanning Packages on sale.
All Lotions on sale.
Mystic Spray Tan on sale.
Cocoon Wellness Pod packages on sale.
Hydration Station Pod packages on sale.
HaloIR Salt Therapy on sale.
Wave Hydro-massage on sale.
Special offers for Direct Sun members.
Call now to book your favorite tanning bed!
#10-5725 VEDDER ROAD
  (604)858-8400