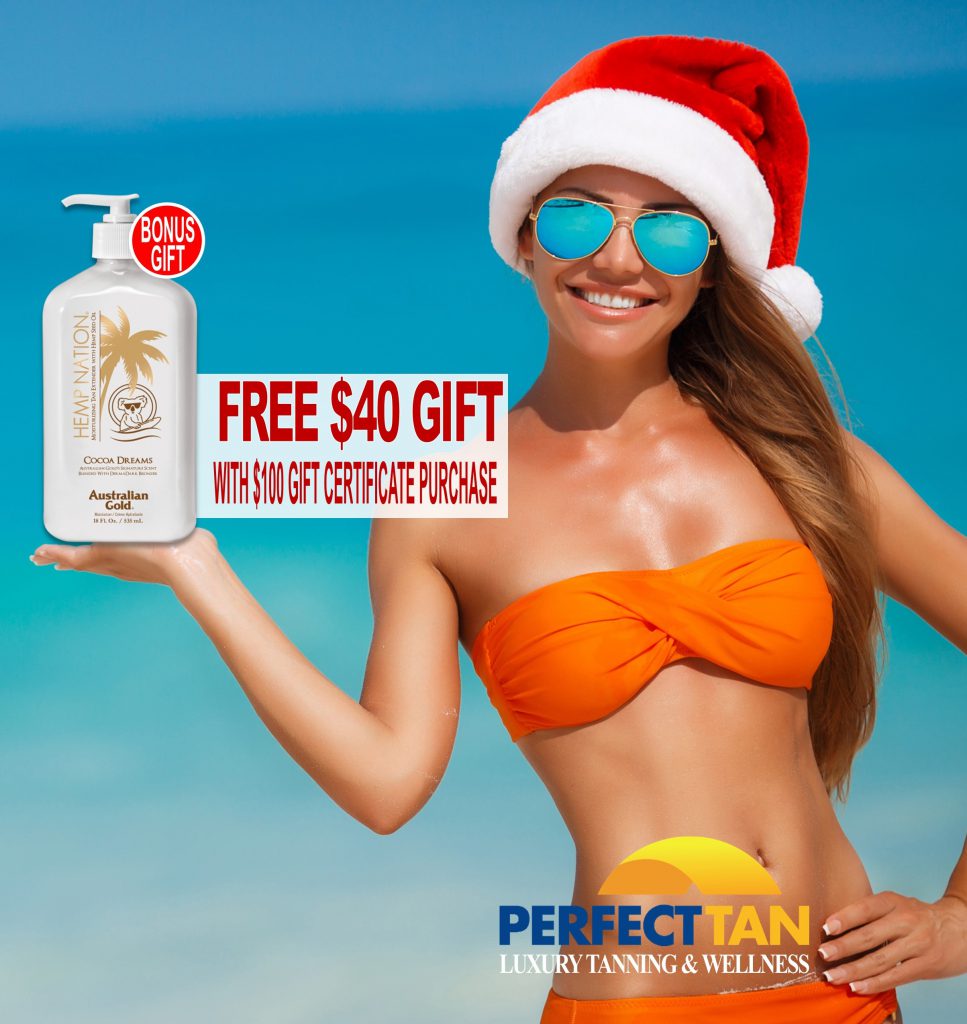 The Perfect Gift
Give the Gift of Sunshine and Wellness this Christmas…PLUS a $40 gift for you.
A Perfect Tan gift certificate is guaranteed to be the most popular present under the tree.
Spend $100 or more on a gift certificate and receive a bonus Hemp Nation gift for you!
Whether it's a tanning package, Cocoon Wellness Pod package, Ballancer Pro package or a Mystic Spray tan package, that someone special will enjoy an amazing Perfect Tan experience.
Come in and let us help you find the perfect gift!